Established in 1997, Mahidhara chemicals has been a manufacturer of derivatives of Sodium, Potassium, Lithium, Magnesium Metals and Fine chemicals for API manufacturers.
We take pride in introducing and developing the technology to manufacture "Magnesium Tertiary Butoxide" for the first time in the Country
This was followed by meeting the entire requirements of the tenofovir manufacturers.
Our units have been accredited with the latest version of ISO 9001
We currently operate throughout the country from our 2 plants based in Andhra Pradesh and Telangana. Our aim is to manufacture Speciality & Fine chemicals which are of top quality, discovering and innovating technologies. We are focused at developing technologies for import substitute products.
Learn More
Research & Development is the Core to our Foundation
We have In-house R&D centre, well-equipped Quality Control laboratory and a team of qualified persons.
Mahidhara Chemicals Private Limited has been awarded on NSIC – CRISIL Rating of CRISIL – SE2A.
Our chairman, Mr. R. Narasimha Raju has received a national award for best Research & Development efforts in Small Scale Industries from Sri. Jaswant Singh, Union Minister for Finance in the year 2002.
Our chairman, Mr. R. Narasimha Raju has also received a national award for Outstanding Entrepreneurship Special recognition award in Small scale industries in September, 2011 from Sri. Veerabhadra Singh, Union Minister for Industries, Govt. of India.
Learn More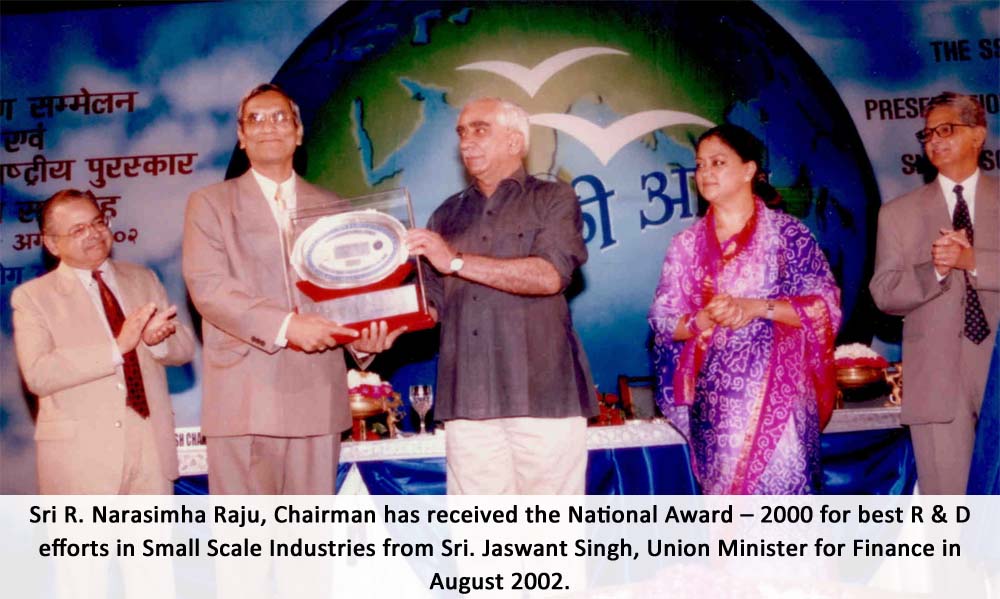 Call us now!
For any product enquiry and orders, kindly contact our team
Products
We offer wide range of DERIVATIVES & FINE CHEMICALS.
MAIN PRODUCTS
ORGANOMETALIC PRODUCTS
METAL ALKOXIDES
GRIGNARD REAGENT
UNDER PIPELINE
OTHER PRODUCTS
Location:
G-3 & G-4, Sai Peethambaram Residency,
East Marredpally, Secunderabad,
Telangana, INDIA - 500 026